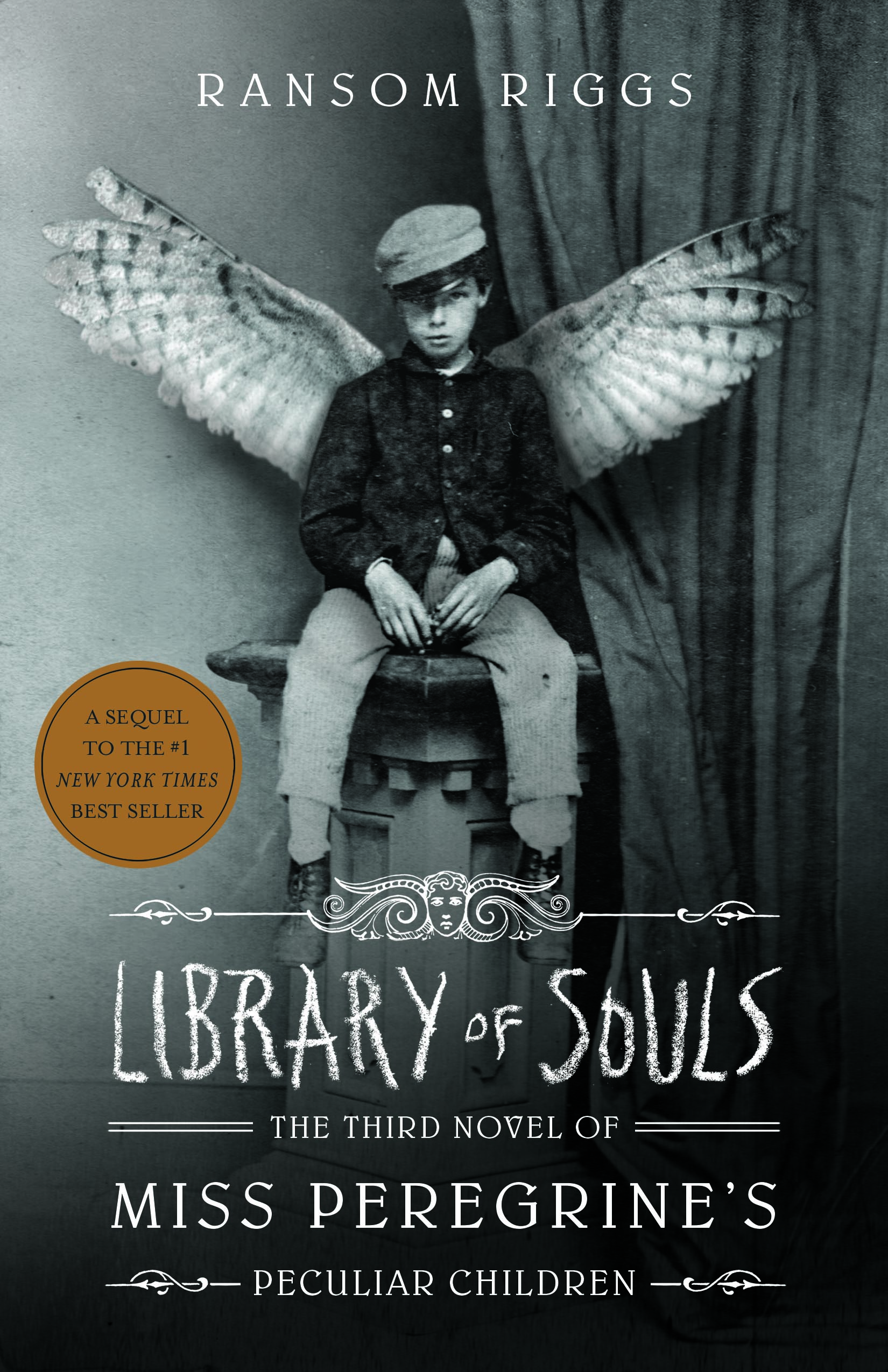 I was ecstatic when I found that the final installment of the "Miss Peregrine's Peculiar Children" series was out late last year. The previous book left readers off with a cliffhanger as the children were in the midst of a great escape plan, where protagonist Jason Portman just discovered he had a new powerful power.
It was wonderful that the "Library of Souls" dived right in from where it last ended, and managed to live up to my expectations to deliver a solid ending to the trilogy. This is particularly so given that the earlier two books have set a remarkably high bar.
In the third book, I relished in the author's continued use of actual vintage photographs that he had personally collected throughout the years to enmesh them within the fictional story plot. For me, this is exactly what elevates this series from good to excellent for I love how it breathes new life to these old images that have been repurposed for a new use. This picture in particular stood out for me:
She reminds me of Alice in Alice in the Wonderland with her Victorian frock and big bow in her hair. And her piercing stare sends chills down my spine, even more so after knowing that the picture depicts a taxidermied girl. (Why in the world would anyone want a stuffed human in their house?) Though this is not the first book that adopts this writing style, but the effective use of real pictures to anchor fictional writing is, in my opinion, what makes the Miss Peregrine series distinctive.
In "Library of Souls," Portman, together his friend Emma Bloom, sets off on the mission to rescue fellow peculiars, or individuals who possess supernormal traits such as the ability to levitate or light fire, and their caretaker Miss Peregrine. Their friends have been kidnapped by enemies called the wights, which is a group of former peculiars who aim to exact revenge on the peculiars and attempt to control peculiardom.
Most of the action takes place in a new world called Devil's Acre, a Victorian-era slum populated by thieves, murderers and criminals. Think Dickinsonian England. Expect the usual dose of adventure, phantasmic horror as the children navigate through this unfamiliar, treacherous environment while meeting new faces that they do not know whether to trust. Their uncertainties are conveyed through Portman's wry teenage voice and Bloom's unreserved candor.
The movie adaptation of "Miss Peregrine's Peculiar Children" is slated to hit the silver screen this March. I am looking forward to see how director Tim Burton executes his vision of this book. So before that, stay peculiar folks!
Below is a peculiar video that has been released for the movie: